Mac Barcode Creator - Corporate Edition Screenshots
Product Price:
Only at $79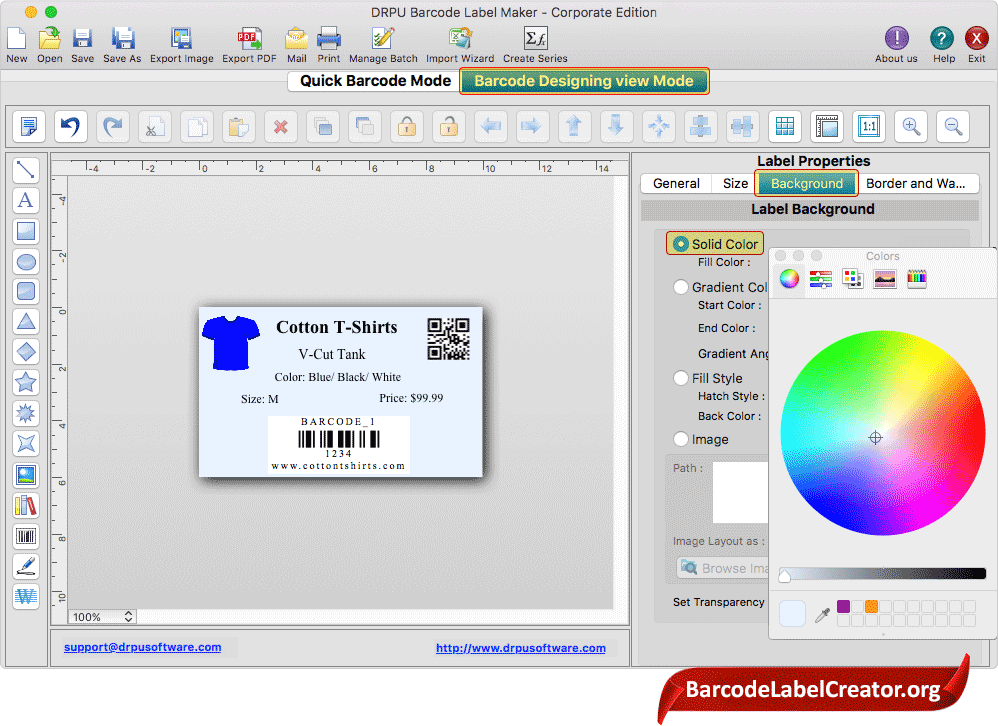 Design barcode labels using various designing objects such as text, line, rectangle, ellipse, barcode, signature, watermark etc.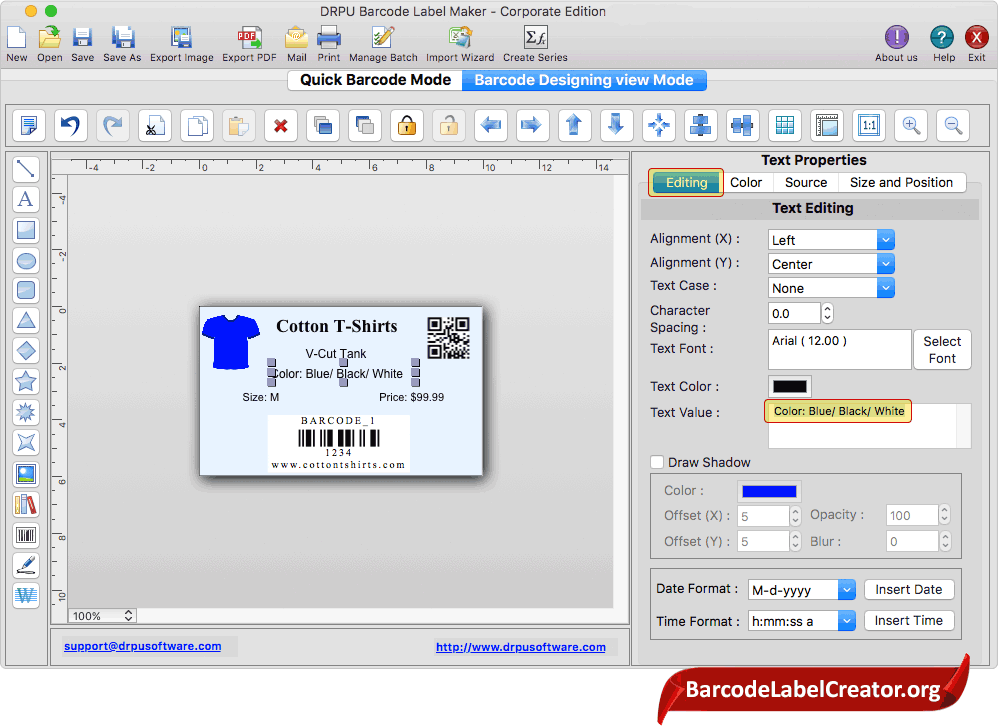 Click text icon to add text on barcode label. Using 'Text Properties' you can adjust text on barcode label.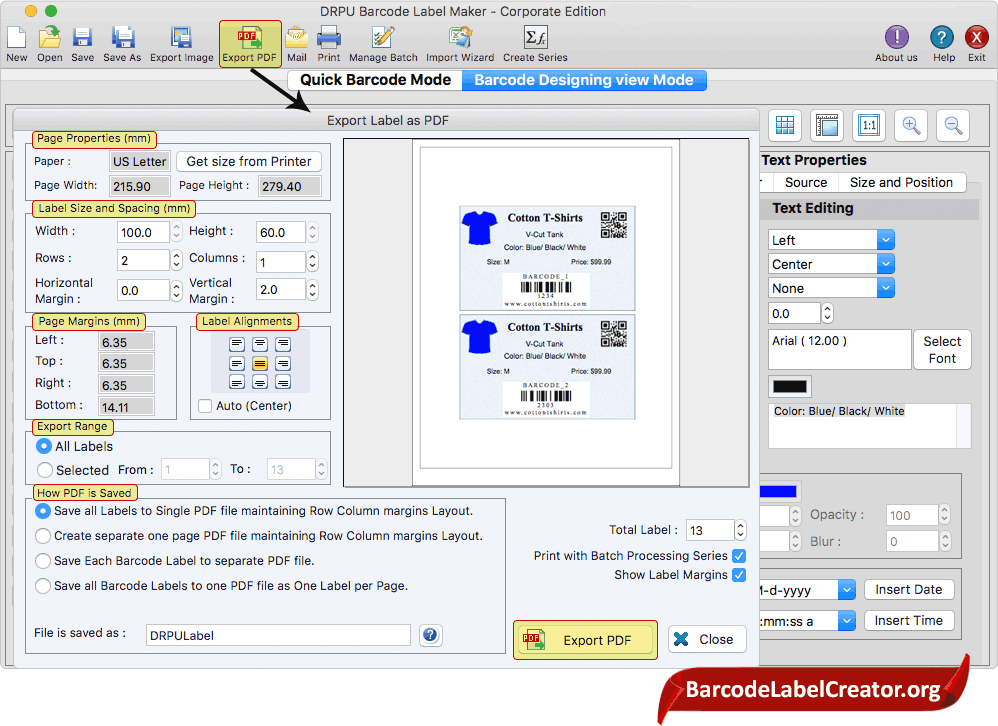 To save or export designed barcode label in PDF file format, click on 'Export PDF' option.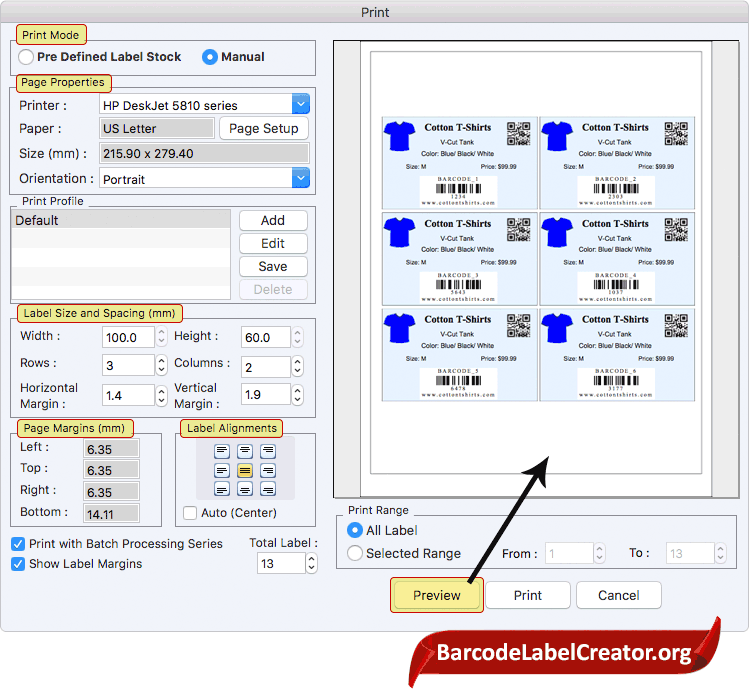 Fill various print properties and click on Print button to print designed barcode labels. To see the print preview of barcode labels, click on Preview option.
Barcode Creator Software
Card Maker Software