Barcode Creator for Packaging, Supply & Distribution Industry
Only at $49
With barcode label maker software you can create printable barcode labels for packaging, supply, and distribution industry. Barcode generator software is created for designing barcode labels and tags in major linear and 2D barcode font standards suitable to satisfy Packaging Supply and Distribution Industry needs. Printing settings of barcode software allows user to produce and print barcode labels, tags, coupons and stickers that can be easily scanned by the entire major scanners. Barcode label printing software provides facility to compose scanable barcode labels beneficial for packaging and distribution industries. Barcode labels can be saved in any of the renowned graphics format such as PNG, GIF, EXIF and TIFF at any location on the computer system.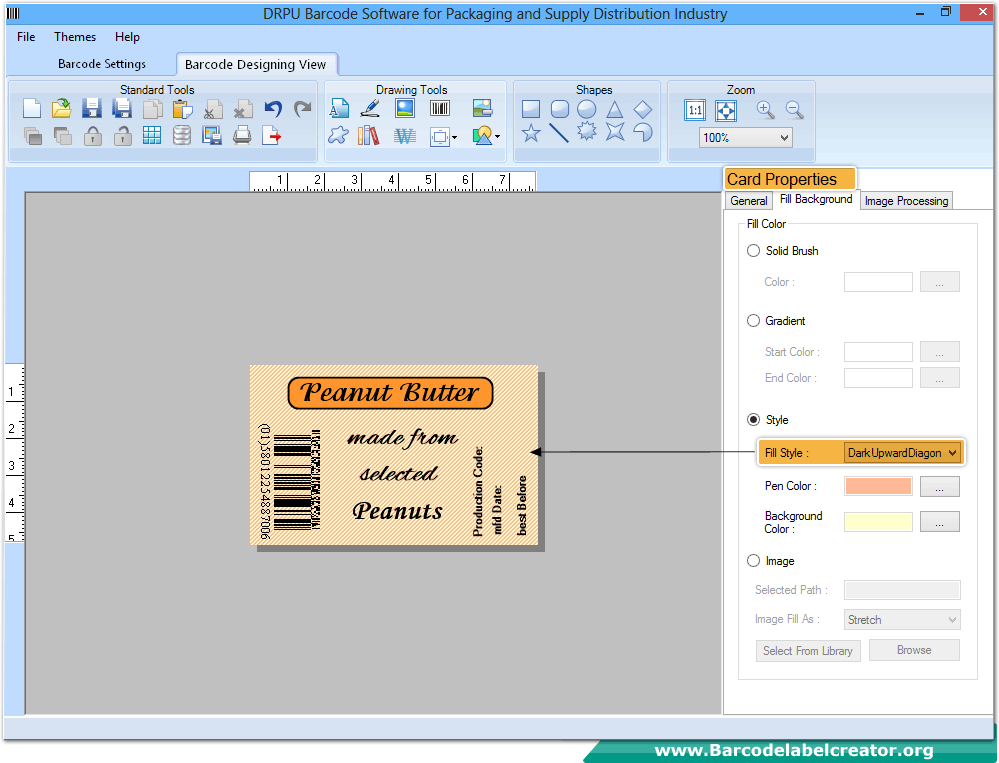 Software features
Barcode software produces barcode labels of supply, packaging and distribution industry.
Using advanced barcode settings you can create personalized barcode tags and labels.
Simple to use barcode creator utility allows user to generate barcode images in different color and size.
Barcode labels can be easily copied and pasted in major Windows applications including MS-Word, MS-Excel and MS-Paint etc.
Barcode system enclosed with different barcode series generating options such as random, sequential and constant value to create bulk barcodes.
Supported Barcode Fonts
Linear Barcode Fonts
Codabar, Code 128, Code 128 SET A, Code 128 SET B, Code 128 SET C, Code 39, Code 93, Code 39 Full ASCII, EAN 13, EAN 8, Industrial 2 of 5, Interleaved 2 of 5, ITF-14, LOGMARS, UCC/EAN-128, UPCA, UPCE, USS-93
2D Barcode Fonts
Aztec, Databar, Databar Expanded, DataMatrix, MaxiCode, PDF417, QR Code
Barcode Creator Software
Card Maker Software