Birthday Cards Designing Software Screenshots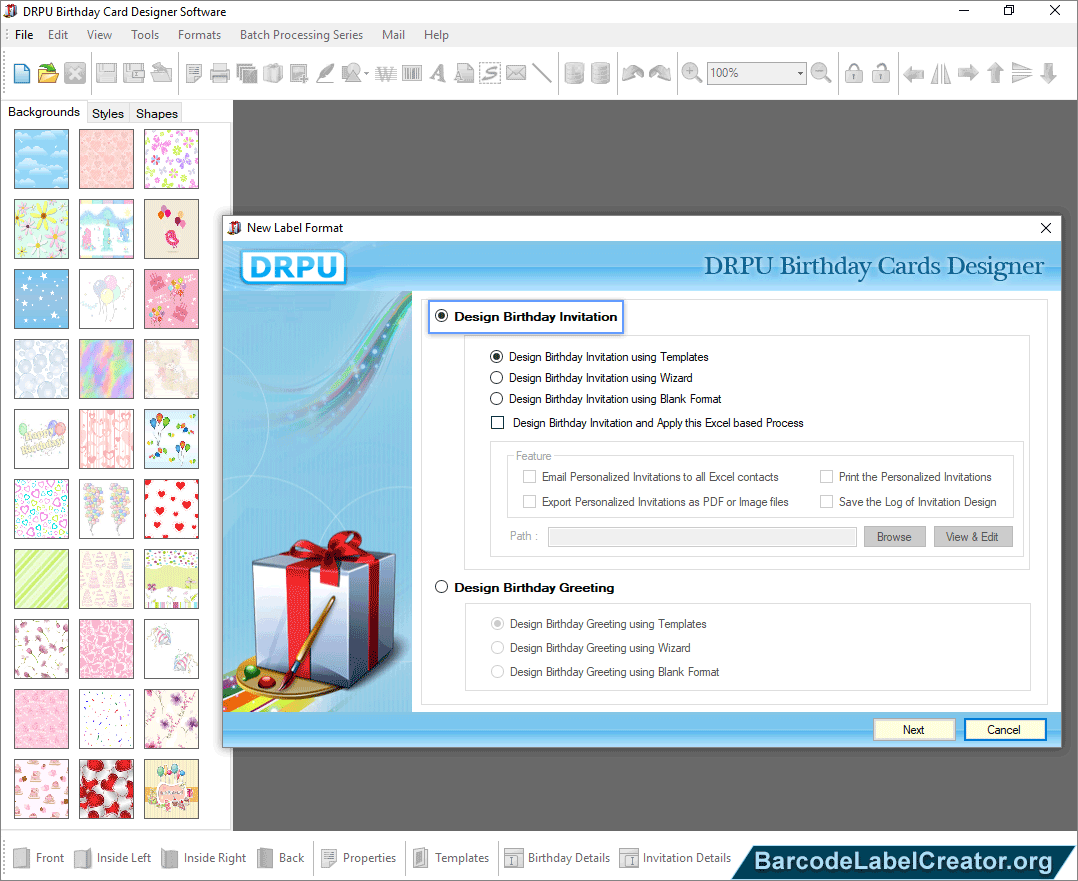 Choose any one option among Design Birthday Invitation or Design Birthday Greeting and then select any one sub option Design card using template, using wizard, or using blank format.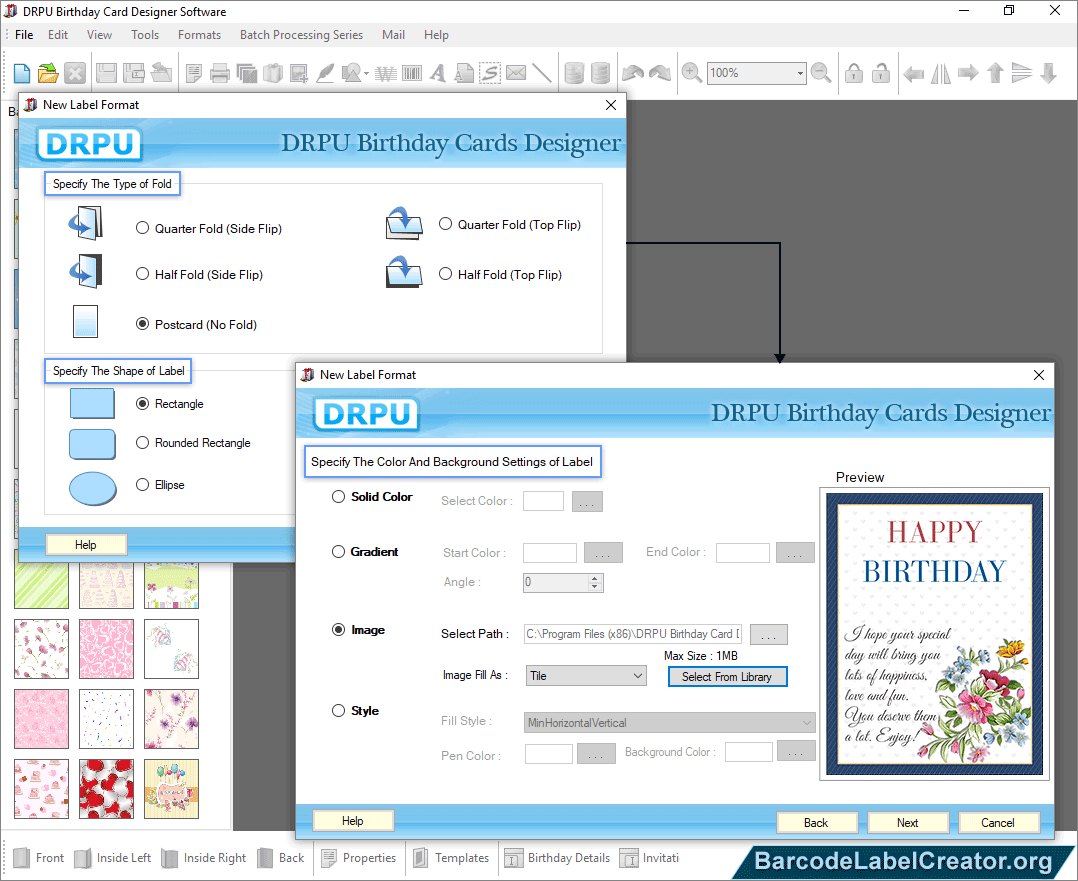 Select Label Shape, specify the type of fold then change the color or background of the card.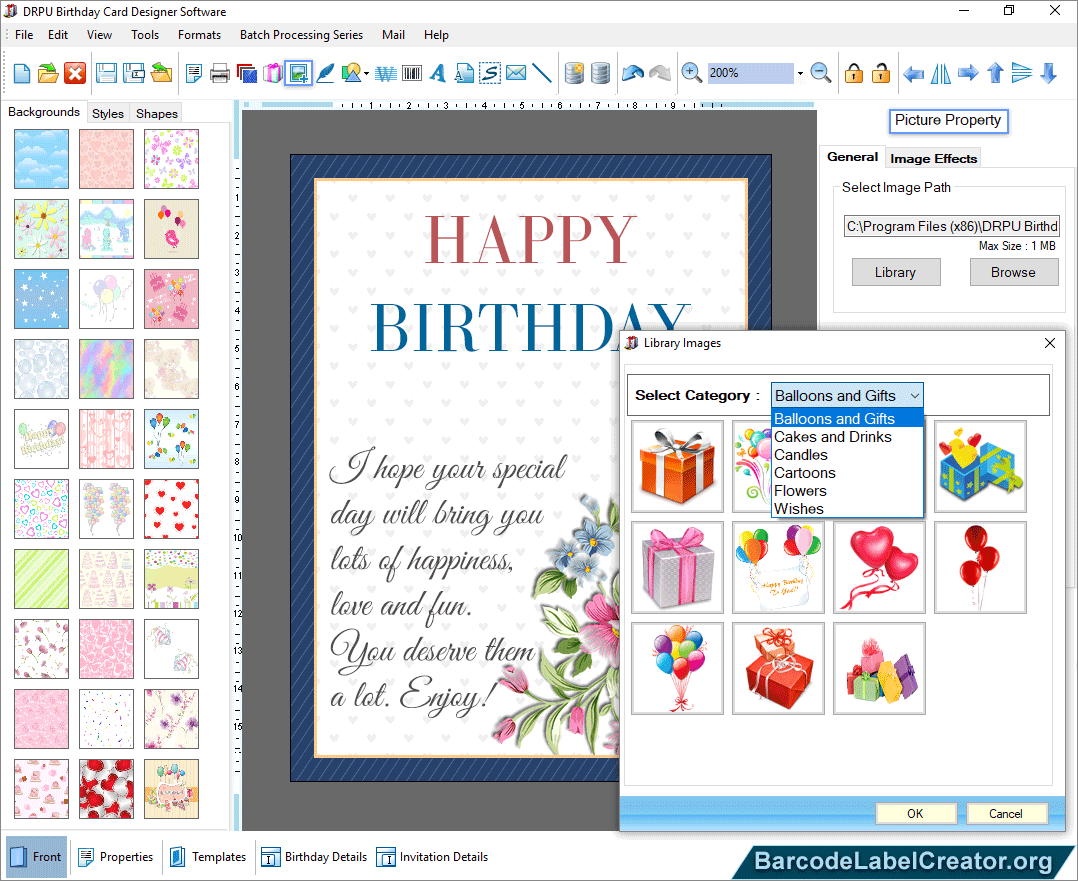 Software has option to add picture on your card and set its properties by general and image effects option.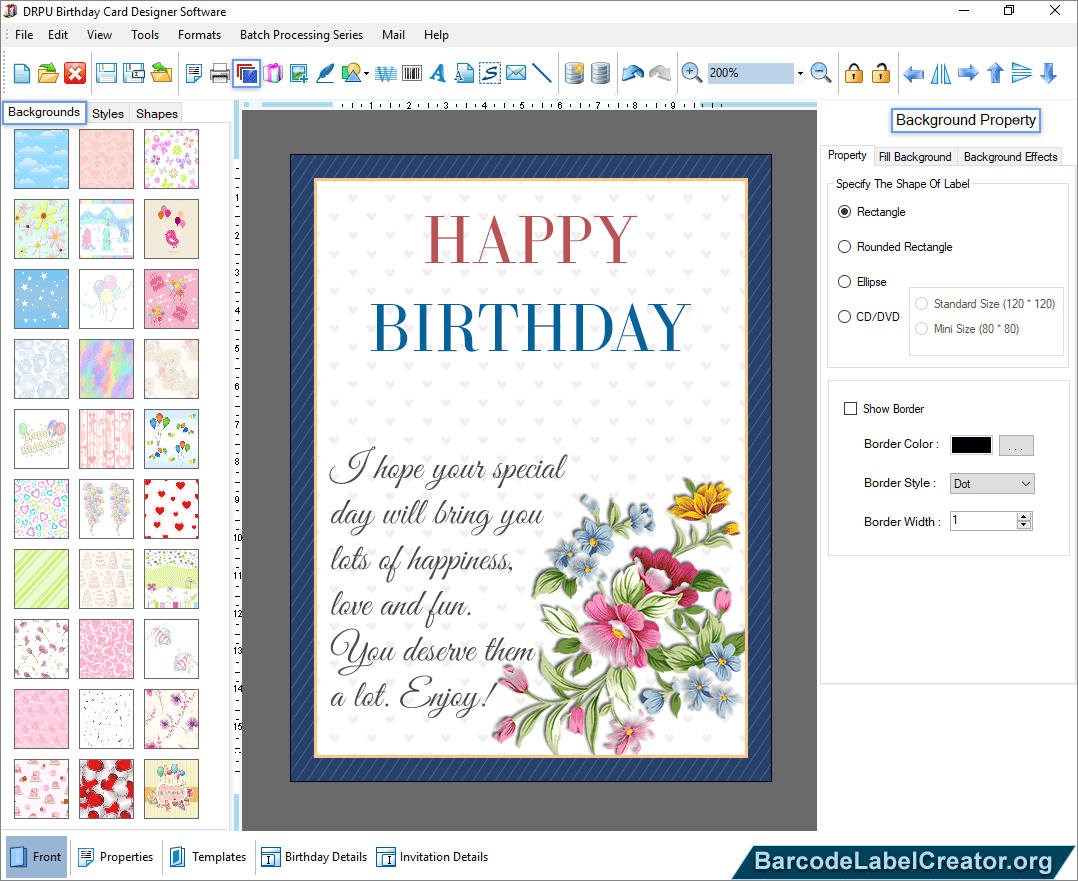 You can set your card background as per your need by using various background properties (property, fill background, background effects), as we have shown in above screen.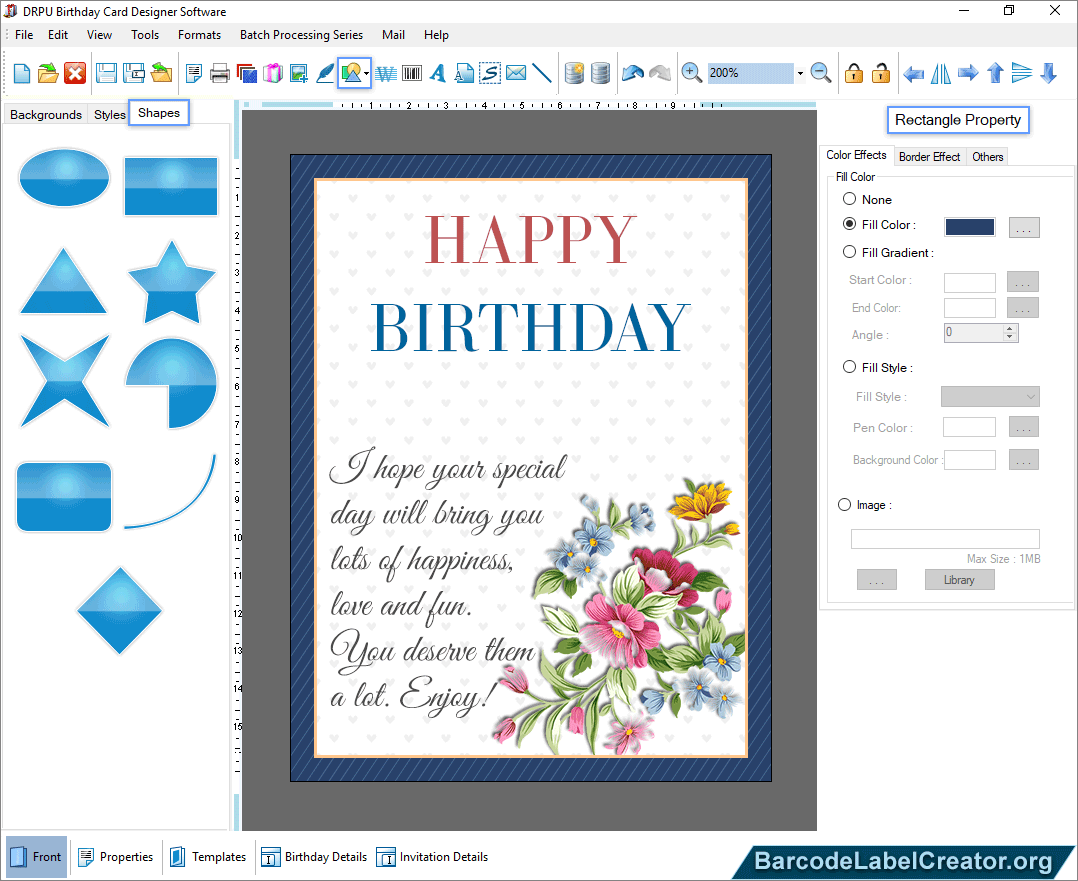 Set rectangle properties by using color effects, border effects, and others settings.