Greeting Card Maker Software Screenshots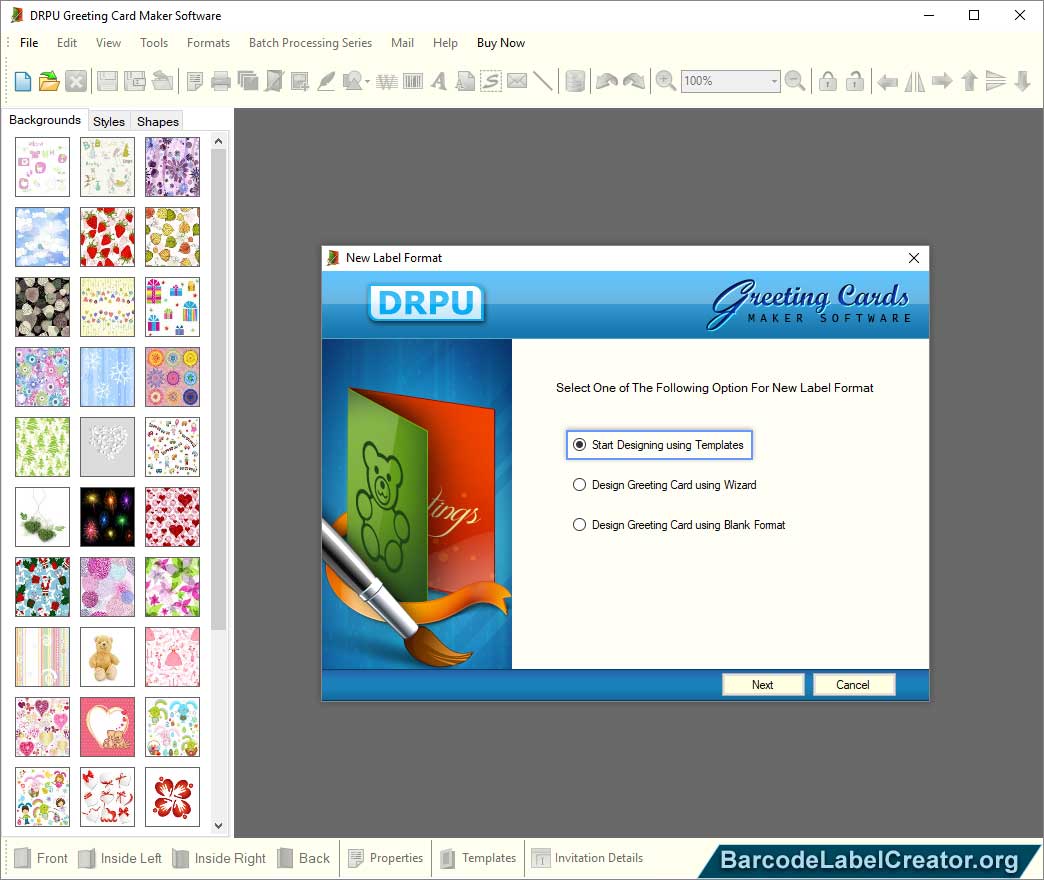 Choose any one option among Start Designing using Templates, Design Greeting Card using Wizard, and Design Greeting Card using Blank Format.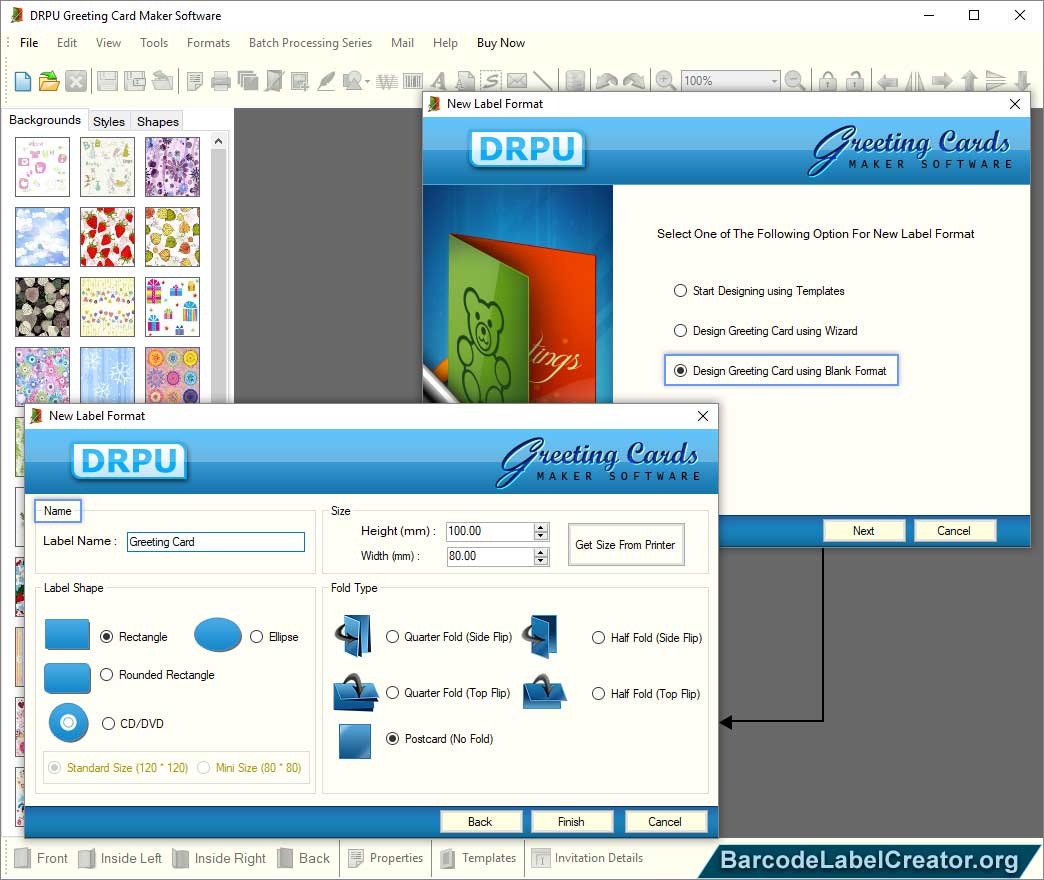 Enter label name, set size, label shape, fold type and click Finish button to proceed.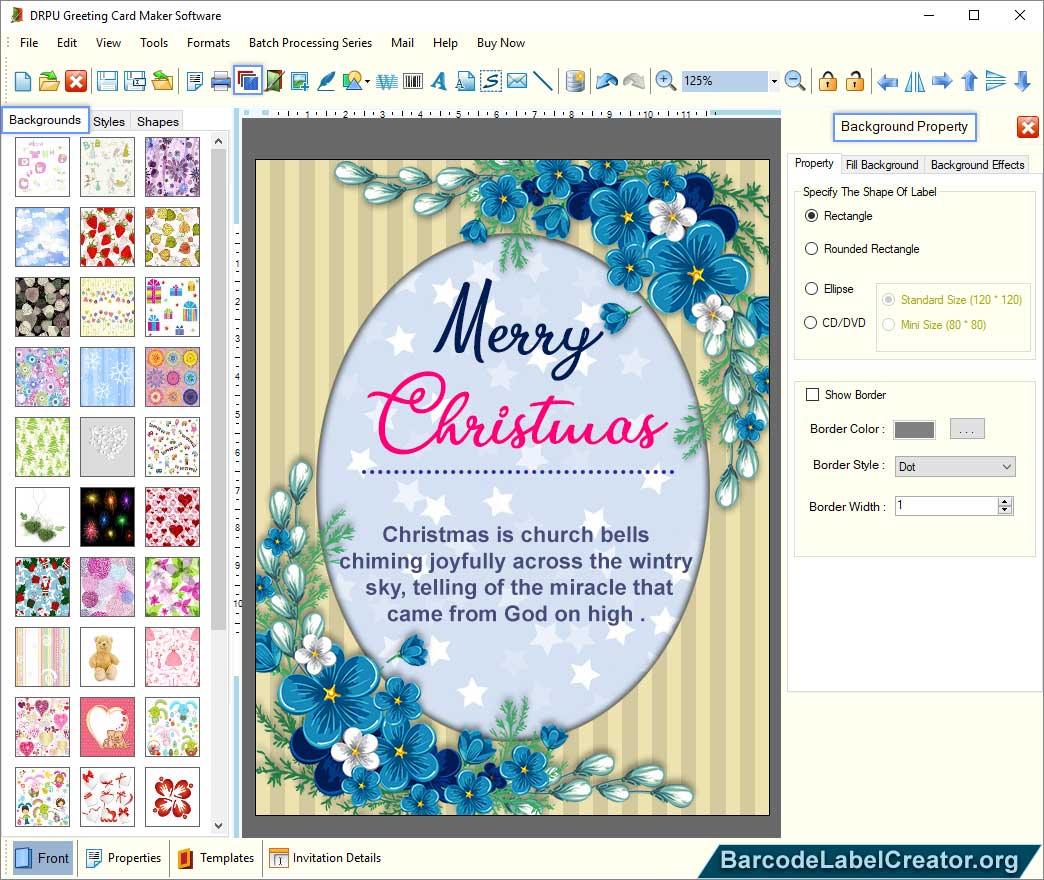 Set card background using Background properties (property, fill background, Background effects) as we have shown in above screen.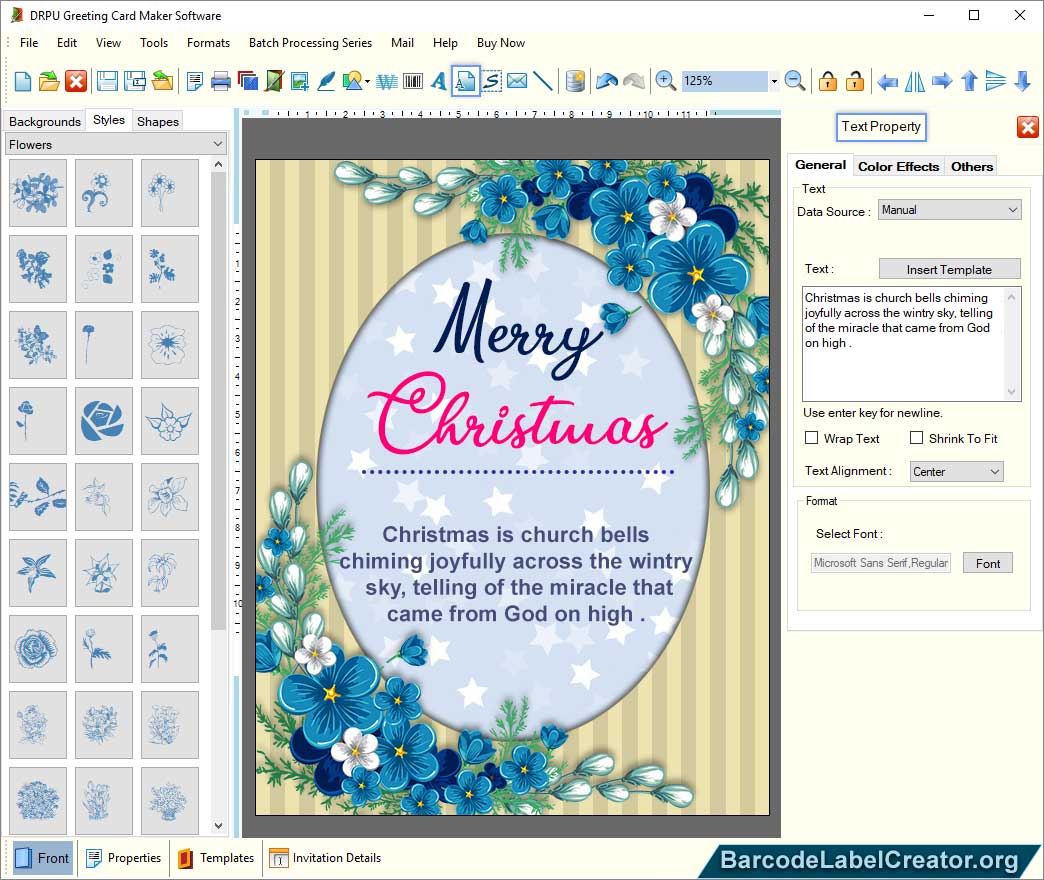 Add text on card using Text option and set its properties by general settings, color effects, and others.