Barcode Creator for Industrial, Manufacturing and Warehousing Industry Screenshots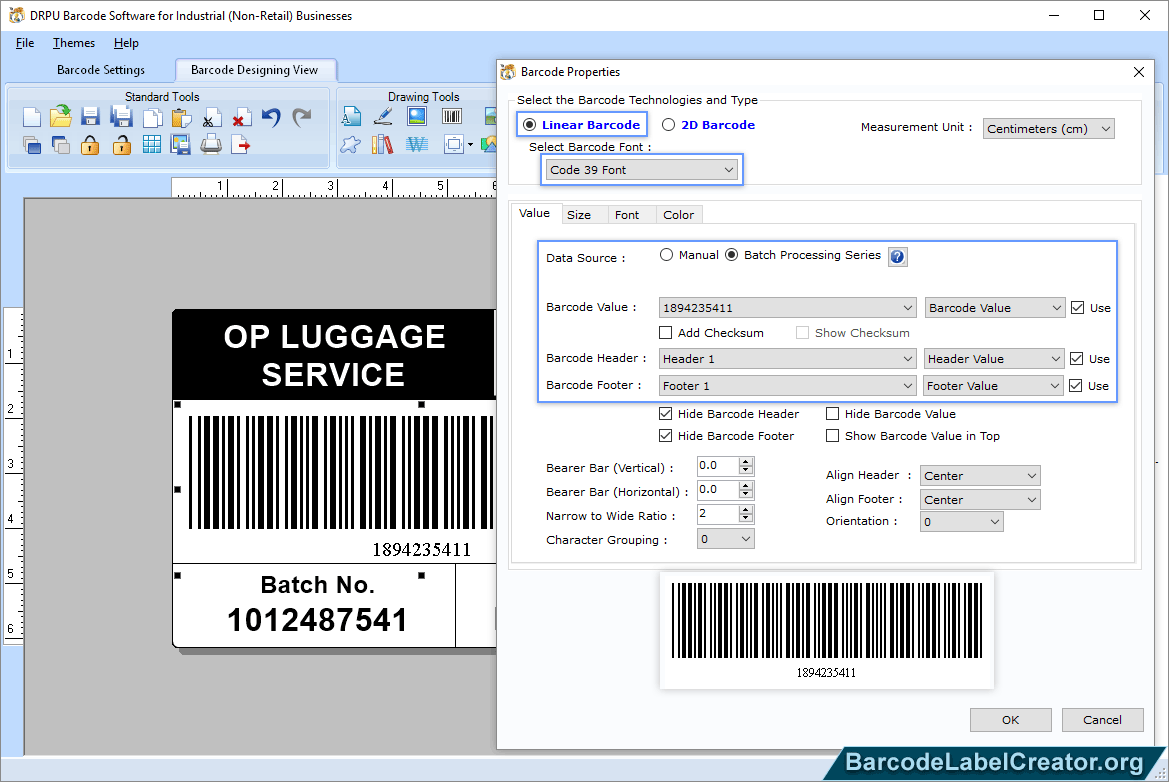 Click on Barcode icon to add barcode on your label, double click on barcode to set its properties(Barcode type, font, value, size, and color).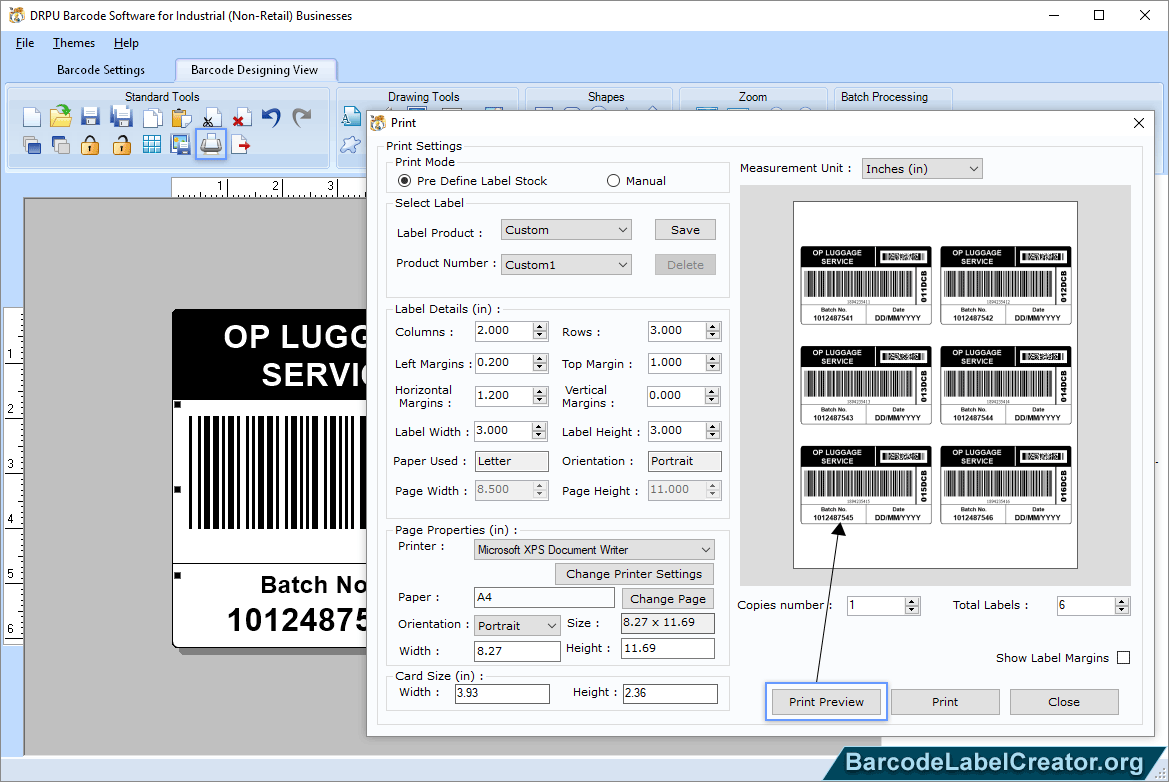 Click on print option to print designed barcode labels. Here we have shown Pre define label stock printing mode for demonstration purpose.