Barcode Creator for Inventory Control and Retail Business Screenshots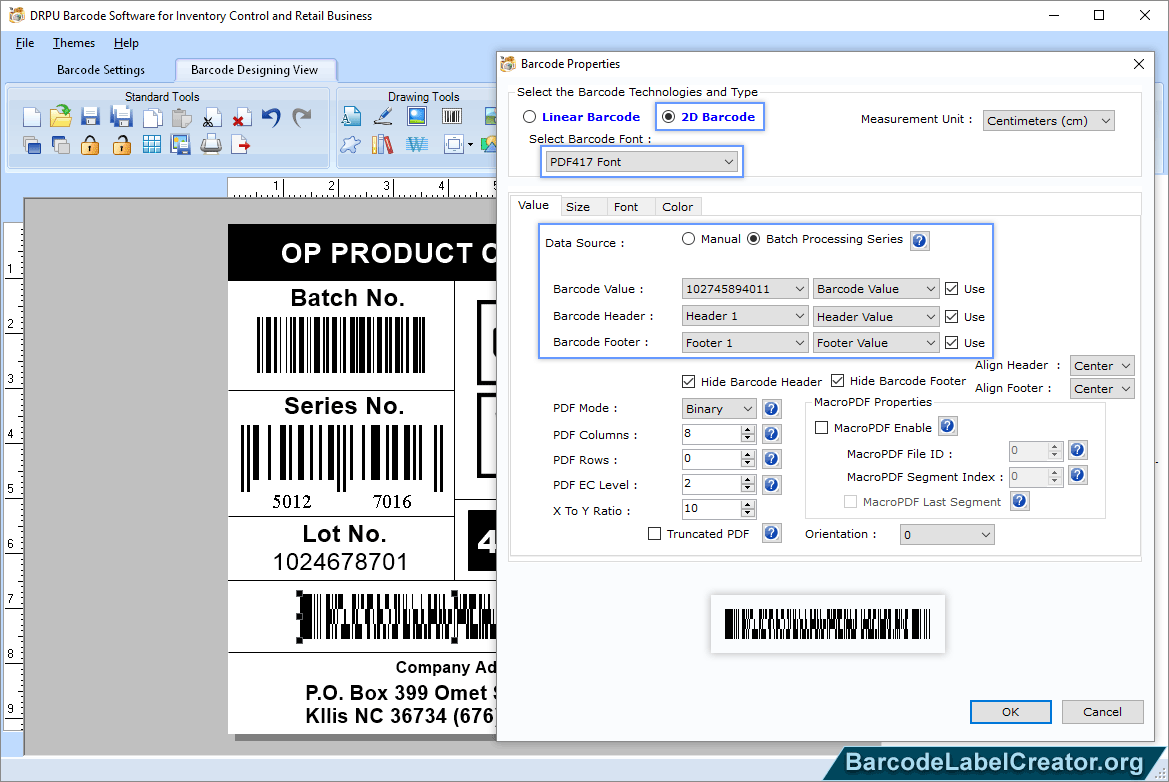 To add barcode on your designed label click on barcode icon from drawing tools. Double click on it to set barcode properties (Barcode type, font, value, header, footer, size, and color).
To print designed barcode labels click print option from standard tools and set print settings.