Barcode Creator for Post Office and Bank Screenshots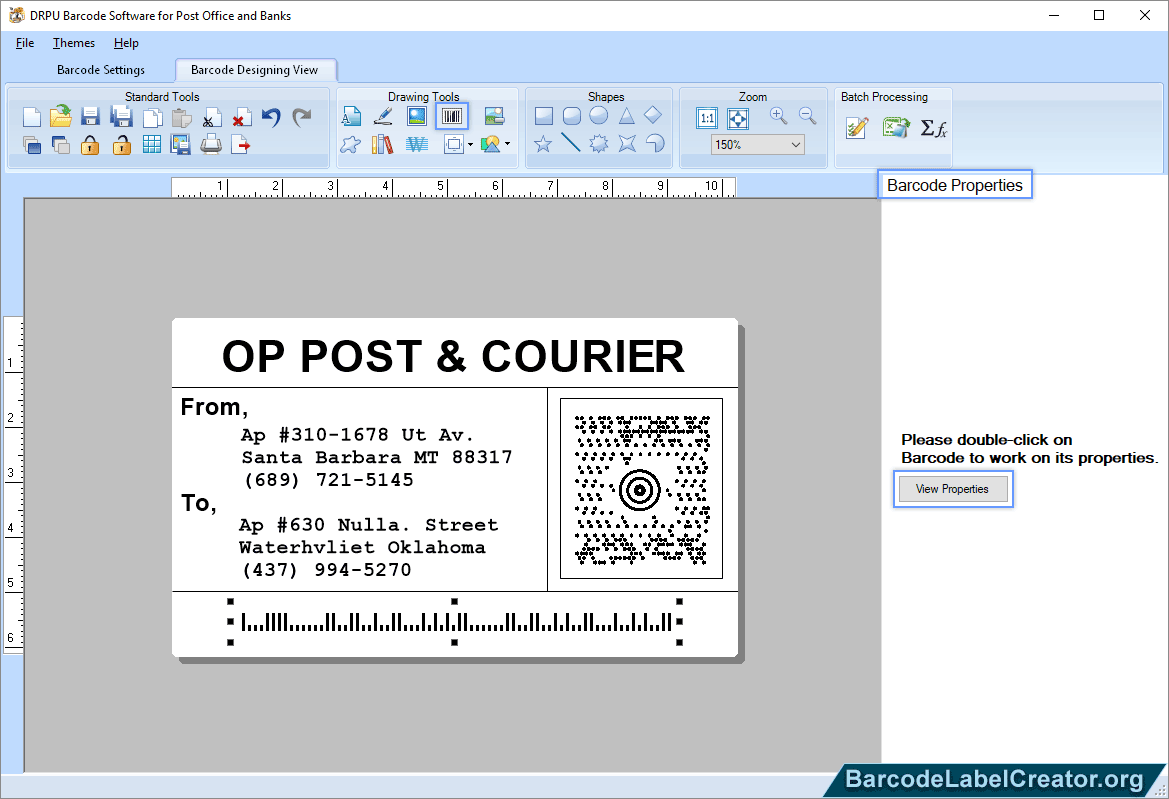 For designing barcode label click barcode icon from drawing tools and double click on it to set its properties(select barcode type, font, value, size, color etc).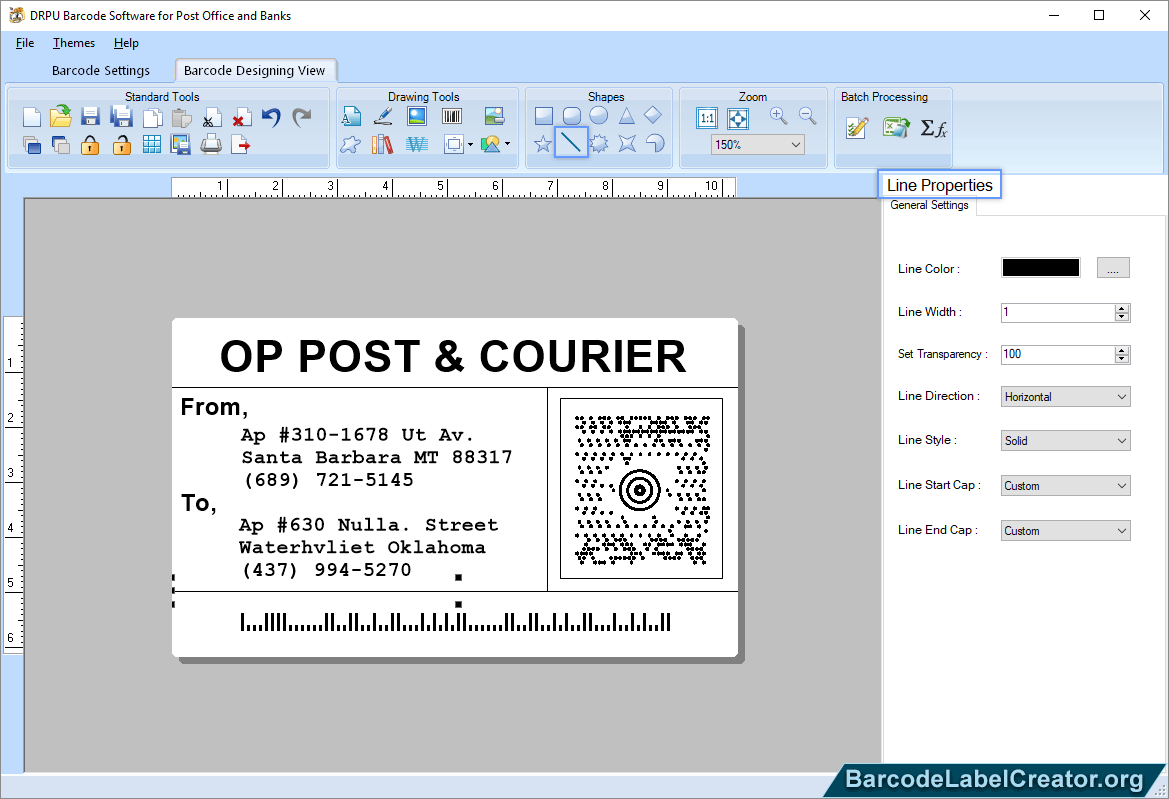 To use any shape on your label go to Shapes toolbar, select any shape and you can set its properties. As we have selected line in above screen.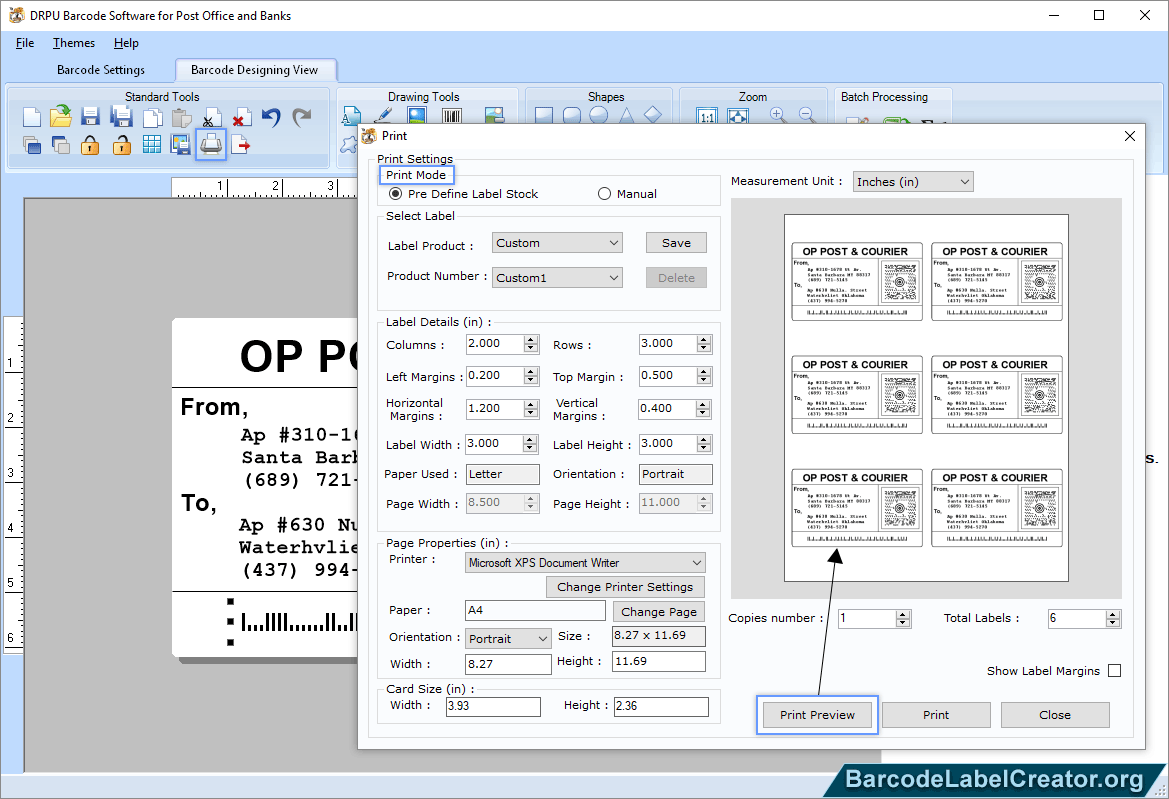 To print designed barcode label click on print option from standard tools and set print settings.