Card Maker and Label Designing Software
Only at $49
Card Maker and Label Designing Software allows user to design cards and get printed in variety of formats including students identification cards, employees identification cards, personal identification card and labels. Software enables user to formulate different types of business cards, stickers and labels. User can design card and labels in different shapes like rounded rectangle, ellipse and rectangle as per requirements by card maker and label creator software. Now design your own style business labels like clothing labels, shipping labels, address labels, food labels and stickers using card maker and label designing software. Software creates eye catching cards, labels and stickers.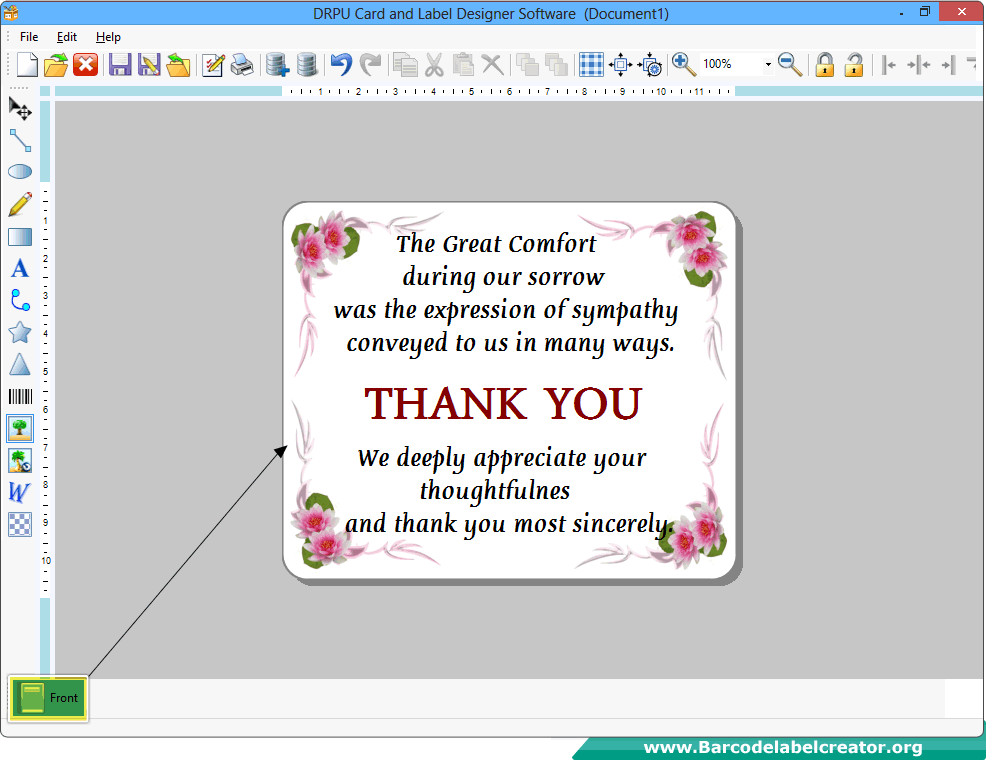 Software features
Software generates quality business labels, tags and stickers.
Software supports to create multiple copies of cards and labels.
Software can design business cards and stickers in different shapes like rectangle, ellipse and rounded rectangle.
Software provides facility to save created labels and cards in various file formats on PC for future usage.
Advanced printing settings enables user to print created cards and labels.
Software provides different designing tools like pencil, rectangle, Arc, triangle, barcode and line to design personalized labels.
Provides advanced password settings feature to prevent unauthorized software access.
Software provides facility to start with new label format or edit existing label format.
Barcode Creator Software
Card Maker Software